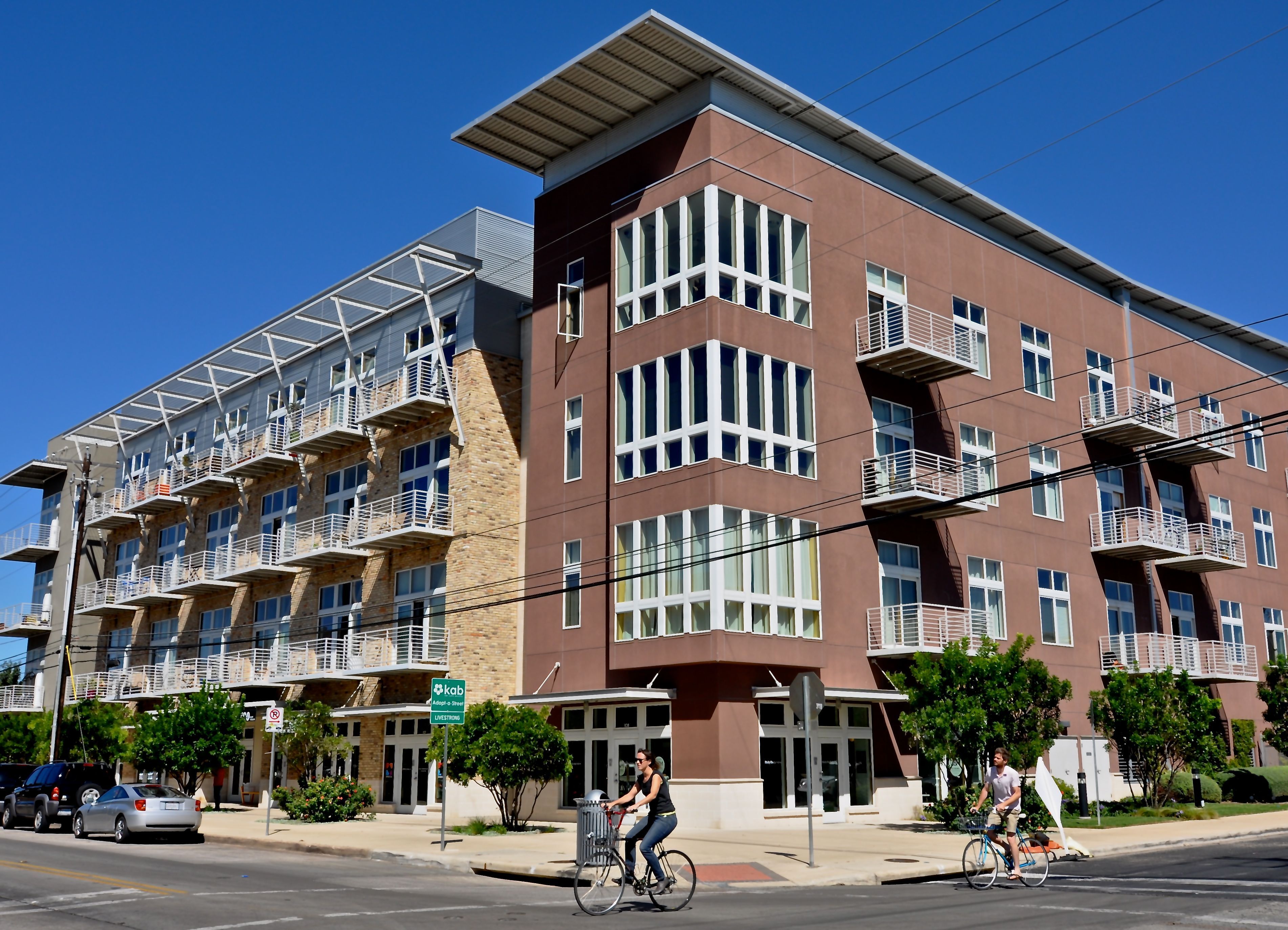 2124 E 6th Street, #108
Austin, TX 78702
Quick Facts
SF: 1071
Zoning: CS-MU
Corner unit at E 6th St. & Robert Martinez Jr.
- Mixed-use community: 4 stories
- 60 residences + 6 creative office / retail spaces
- Storefront glass
- Front & side entrances
- Walkability Score: 81/100 [www.walkscore.com]
TwentyOne24 is a mixed-use condominium project that boasts urban loft living along the dynamic East 6th Street corridor. Across from UT Elementary School and Livestrong Foundation. Walk to nearby faves: Hi Hat Public House, Cuvee Coffee, Lazarus Brewing, Suerte, Ramen Tatsuya, Arrive Hotel.
Convenient location: close proximity to the new Saltillo TOD development; approximately 1 mile to I-35; 2.2 miles to State Capitol & UT, 7 miles to airport.