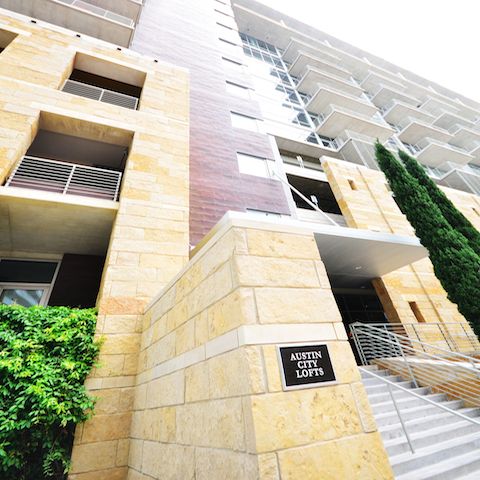 AUSTIN CITY LOFTS
Buyer & Landlord Representation
Mixed Use - Creative Office
Project Type
Buyer & Landlord Representation
Mixed Use - Creative Office
About the Client
La Miraj LLC, a private investor specializing in downtown commercial spaces.
Project Description
Acquisition and lease-up of ground-floor creative office and retail space within a mixed-use development of residential condominiums.
The Deal
Roland Galang represented the purchase and leasing of over 2,400 SF high-visibility, street-level retail/creative office space, fronting a major downtown corridor, at the Austin City Lofts (ACL). Situated in the vibrant Market District and one block from the Whole Foods headquarters and flagship store, ACL is one the architectural mainstays in the downtown market with striking copper and limestone exterior.
Insights
The property was initially envisioned as retail storefronts and has evolved into a creative office space - hub for designers, new business ventures, and digital media. The leasing program generated significant interest from local, regional, and global companies. When Daimler (Germany) launched car2go, their innovative urban mobility service (aka car-sharing), in North America, they selected Austin as their first American launch city and made ACL home for their regional headquarters. In the continued spirit of creative endeavors, ACL tenants have included a digital marketing agency (USDM), a web design firm (USDM) and a startup (FoundersCard).