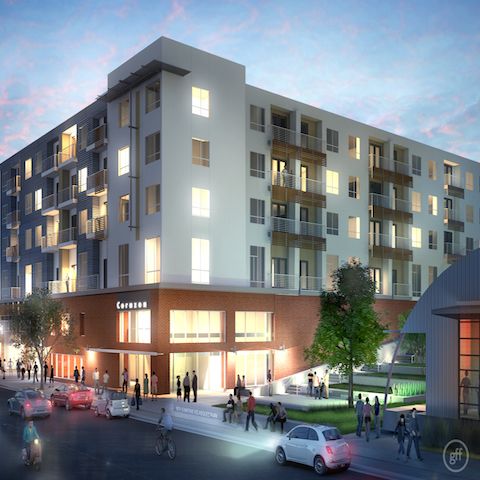 CORAZON
Developer & Landlord Representation
Mixed Use - Retail
Project Type
Developer & Landlord Representation
Mixed Use Retail
About the Client
Argyle Residential, in partnership with Cypress Real Estate Advisors, a private multi- family developer specializing in urban and mixed-use projects.
Project Description
Mixed-Use Development. Pre-Development Consulting & Lease-Up of Retail Spaces.
The Deal
A true urban vertical mixed-use development project, including 256 multifamily units, retail, restaurants, and a neighborhood pocket-park developed in partnership with the City of Austin. Corazon is a catalyst for the Eastside, driving pedestrian traffic and density to the Plaza Saltillo transit oriented development (TOD) district. This project includes an innovative rain garden which provides water quality treatment, bringing the development team closer to the goal of LEED Silver certification.
Insights
Donny Shanks represented the leasing of over 16,000 sf of ground floor retail and restaurant space. The leasing strategy generated significant interest with 75% of the commercial space pre-leased prior to building shell delivery. The target tenant mix was achieved, including chef-driven local restaurants, a local neighborhood grocery market, a local gelato shop, a local full-service bike shop and personal services including an urban dentistry.