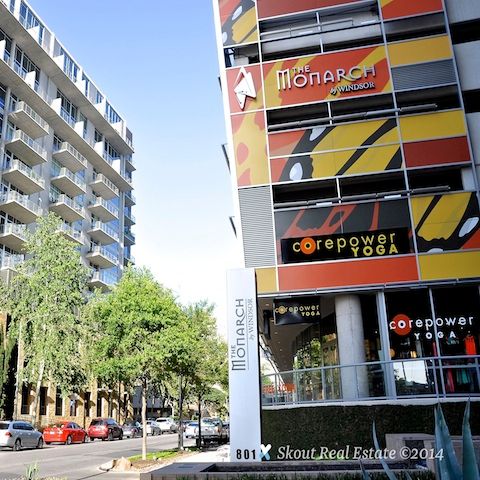 THE MONARCH
Buyer & Landlord Representation
Mixed Use - Retail
Project Type
Buyer & Landlord Representation
Mixed Use - Retail
About the Client
La Miraj LLC, a private investor specializing in downtown commercial spaces.
Project Description
Acquisition and lease-up of ground-floor retail space within a mixed-use development incorporating residential apartments.
The Deal
Roland Galang represented the purchase and leasing of over 5,000 SF high-visibility, street-level retail/restaurant space, fronting a major downtown corridor, at The Monarch. Situated in the vibrant Market District and one block from the Whole Foods headquarters and flagship store, The Monarch is a 29-story, 305-unit luxury high-rise apartment community.
Insights
The property was acquired off-market, at below market-rate price, providing substantial returns to the investment partnership. The leasing strategy generated significant interest from diverse tenants, including start-up and established restaurants, medical/dental practices, and personal service businesses, seeking their first downtown location.