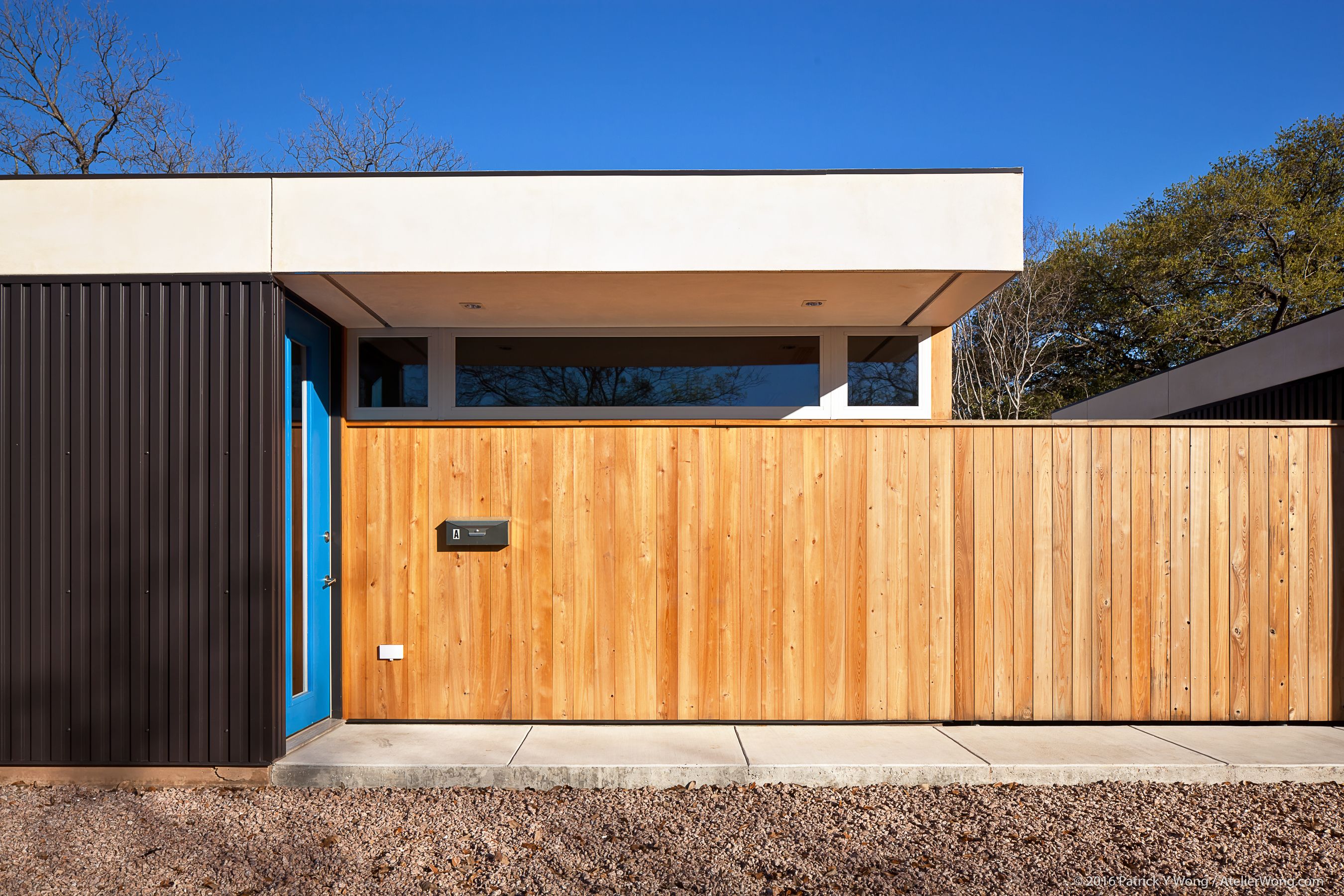 1918 West Saint Johns Avenue, A&B
Austin, TX 78757
Quick Facts
SF: 2022 [total]
Bed: 2 [per unit]
Bath: 2 [per unit]
1918 W Saint Johns A+B is a contemporary German Prefab Inspired Duplex in Crestview. Bold architecture, methodical design, with meticulous details. State-of-the-art European kitchen. Seamless indoor outdoor flow, with interior floor-to-ceiling windows & doors. Large corner lot. Excellent investor or owner-occupied opportunity.
-Symmetrical Scandinavian layout
-Windows & doors designed for indirect sunlight
-Vermont slate flooring, brick joint - Living/Dining/Kitchen
-Vermont honed slate kitchen counters
-Integrated custom cherry cabinet, sequenced fronts
-Custom built-in closets - Master & Guest Bedrooms
-Cypress siding - clear, no knots, center match
-Cypress fence - clear, no knots, blind screwed
-Private courtyard w/ cypress patio
-Detached garages, separate driveways
For details, see "1918 W Saint Johns Design Features"
Convenient location. Easy access to Burnet Road corridor and Anderson Lane.